DADA books & DADA authors
I AM MEMORY
by Jumoke Verissimo
Published November 2008
ISBN: 9789780880651
POETRY
A themed collection of poems arranged in four movements and centered on the broad theme of remembrance, expressed mainly through emotions of loss, dispossession and despair. I am memory highlights the human condition as remembered in lucid moments, aided with a measured control of line and verse by a poet of promising abilities.
Addresses universal issues and issues specific to Nigerian realities.
Powerful and evocative poems in readable language.
Contains four memorable illustrations that precede each movement.
A slim volume packed with poignant poetry, to be read and re-read.
Short listed with honourable mention for the 2009 ANA
2009 Winner: T.M. Aluko Prize for First Book of fiction & 2nd Prize, Ibrahim Tahir Prize
for fiction, Abuja Writers Forum Literary Contest
Jumoke Verissimo has worked as a printer's clerk, assistant sub-editor, editor, performance poet, copywriter and journalist with different organizations including Farafina, Rosabel Advertising and The Guardian. She is a graduate of the English Department at the Lagos State University. Her poems and short stories have appeared in several magazines like Chimurenga, Bathtub Gin, Canopic Jar, Eclectica, Sentinel, African writing-online, Boyne Berries, Farafina, Kwani and several anthologies. ?I am memory? is her first book. She is currently working on her first novel and a second collection of poems.
?Jumoke Verissimo?s poetic voice is imbued with a consciousness of African history and an awareness of the socio-economic realities of modern Nigeria with its legacy of colonial plunder, its pathetic attempts at self-governance and the brutality of its military dictatorships. She balances the despair she sees all around her with a degree of stubborn hope and an enchanting lyricism which echoes the style of oral African poetry.?
- Funso Aiyejina (Critic, Poet and Professor of Comparative Literature)
?Confident, passionate, sensual...a gripping collection...a powerful debut. I was hooked from the first page to the last."
- Biyi Bandele (Author, Burma Boy)
?In this her first collection of poems, Jumoke Verissimo, remakes language beyond mere lyricism to uncover the roots of pain and the passion that will heal it. She addresses communal hurt as a personal fate that awaits an assured balm?.This poet will travel."
- Odia Ofeimun (Poet and critic, author The Poet Lied)
THE ABYSSINIAN BOY
by Onyeka Nwelue
Published January 2009
ISBN: 9789780882174
FICTION
Rajaswamy Rajagopalan, a South Indian Tamil Brahmin essayist, is totally in love and happy with his East Nigerian Christian wife, Eunice Onwubiko. But there is a threat to their nine year-old marriage.
On a trip to Nigeria from India, David- their only son travels in dreams with an albino dwarf, Nfanfa. A brain illness develops in David and this (alongside the mass deportation of Indians from Nigeria ) set the two families- Rajagopalan and Onwubiko crashing in their faiths as they battle differently to keep alive, the chord that holds them together.
The Abyssinian Boy is set in India and in Nigeria.
The novel experiments with language and is ambitious in structure.
Explores culture clash with thought provoking and often amusing ironies.
Peopled with many memorable characters and unforgettable situations.
2009 Winner: T.M. Aluko Prize for First Book of fiction & 2nd Prize, Ibrahim Tahir Prize
for fiction, Abuja Writers Forum Literary Contest
Onyeka Nwelue traveled extensively through Asia at the age of 18, spending 6 months in India to research his first novel. He has received a grant from the Institute for Research on African Women, Children and Culture (IRAWCC) and is a contributing reviewer of Farafina magazine. In 2004, he was described in the Guardian as a 'teenager with a steaming pen'. His writings have appeared in The Sun, Wild Goose Poetry Review, Kafla Inter-Continental and the Guardian. He was a guest writer at the Hong Kong International Literary Festival in March 2010.
?The Abyssinian Boy teems with people and issues and sights and smells and conflicts and resolutions, rejects and privileged, losers and victors, black, brown and white. It's a multicoloured story. The Abyssinian Boy is essentially a Nigerian interpretation of a contemporary story of India. The book is filled with perpetual storytelling, a form that's practiced by the British-Indian writer Salman Rushdie and used extensively in Akin Adesokan's Roots in the Sky and Okey Ndibe's Arrows of the Rain. One story being told leads to another shorter story and then this breaks into several stories and we are back to the main narrative, like solo takes in jazz music. The Abyssinian Boy attempts to do for New Delhi, aspects of what Rushdie's Midnight's Children did for Bombay.?
- Toyin Akinosho, literary critic & publisher, Africa Oil and Gas Report
"Onyeka has written an ambitious novel which blurs not only geographical lines but other lines too. It reminds us (or ought to) that what unites us, our humanity, is much more than those that seek to divide us"
-Chika Unigwe, author of The Phoenix
??Promising.?
-Shobhaa De.
?The surface of The Abyssinian Boy pulsates with Indian and Nigerian ethos. The reader wonders whether the novel portrays the meaninglessness of racist criminality and parochial sentiments that run in the baser levels of any man's consciousness. The story spans two continents, two cultures and two traditions. There is also the conflict of races as well as their synthesis. For a person so young in years, such understanding of the Indian ethos is remarkable, to say the least. The sights, colours and the motifs of India come alive throughout the pages, though etched, at times, in harmlessly irreverent verbiage. The Nigerian ethos of the present is also depicted in short, but stark detail.?
- Vani Nethiar
A FISTFUL OF TALES
by Ayodele Arigbabu
Published September 2009
ISBN: 9789780843748
SHORT FICTION
A collection of 10 short stories and vignettes that dabble into the futuristic, action comics and science fiction. What makes the collection exceptional is that all the stories fit into the Nigerian context, while also achieving universality and delivering overt and covert social commentary that transcend Lagos, and parts of West Africa to berth in Mars.
A Fistful of tales is a product of the author's participation in ?Crossing Borders,' an online creative writing workshop. Some of the stories in the collection were written as far back as 2004. The use of illustrations and the author's love for the visual adds to the vivacity of his stories and opens a door into his imagination. Affection for superheroes and action figures is hugely apparent in the collection. (culled from www.234next.com)
Well paced tales with urbane sensibilities. A fun read, un-put-down-able.
Vibrant illustrations to set the tone.
Fuses science fiction, pop culture and the bizarre with a literary voice.
3rd prize, Cyprian Ekwensi Prize for Short Stories, Abuja Writers Forum Literary Contest
Commended by the judging panel for the Commonwealth Writers Prize 2010 - Africa Region
Ayodele Arigbabu studied Architecture at the University of Lagos, where he was the Librarian and then President of the Pen Circle, an association of young writers. He writes regularly on design and the environment for The Guardian Life, writes occasionally for other magazines, and writes scripts for theatre, film, television and comic books. His collection of short stories - Blues Tones, published by Evolution Media (now Revolution Media), Lagos in 2004, in The Three Kobo Book, was nominated for the Association of Nigerian Authors [ANA] Lantern Books 2005 Prize for Short Stories and his short story from that collection titled- You live to die once, won the Liberty Bank Short Story Prize in 2001. He works as an architect and writer in Lagos.
?The author seems to have a fascination with Orwell's idea that Big Brother is watching. Spies and extra-terrestrial beings criss-cross the veneer of these stories, evoking either a sense of disbelief or awe at what mankind is actually capable of? Arigbabu's stories make for good reading and sometimes echo the excessively eccentric novels of late British sci-fi comedy author, Douglas Adams? Arigbabu's style is fast and furious; packed with lots of muscle and lots of blood. The protagonists are angry, desperate or annoyingly arrogant and they swear consistently. Heavy sexual allusions pop up resiliently throughout this collection.?
- Aderinsola Ajao / www.234next.com
?Ayo?s muscular, playful language is assured, versatile, and stuffed to the gills with energy and joie-de-vivre....his subjects and voices range over a wide field ? but never lose their grip, or their power to entertain. A Fistful of Tales is a small collection but it packs a mighty punch. Ayodele Arigbabu is a writer to watch.?
- Liz Jensen (author, The Paper Eater)
?We were pleased to receive a large number of books which, though tailored to include readers of popular fiction, were couched in the idioms and styles of the best literary fiction. This is an extremely important development?of such texts in the popular literature mode, the one that really stood out was a slim collection called A Fistful of Tales by Ayodele Arigbabu in which we are made to see Lagos through sci-fi, comic book and spy-thriller storylines. We were unanimous that Arigbabu is a writer to watch.?
- The judging panel for the Commonwealth Writers Prize 2010?Africa Region
THE LAND OF KALAMANDAHOO
by Ruby Igwe
Published May 2010
ISBN: 978-978-903-556-4
CHILDRENS? ADVENTURE STORY
Ages: 6-10
School work is boring and home work is annoying, so Tega leads his gang- Umar, Tumi and Chigi on an exciting adventure to The Land of Kalamandahoo, but when Tiboko insists on the normal rule, the gang must seek the help of the flowers in order to escape.
Ruby Igwe's path to writing started when she was introduced to creative writing by Mrs. Bello Giwa in her Year Five. She often got triple 'A's for creative writing which culminated in her writing her first novel titled: Crappy Nnenna at 12 years of age. Ruby who is currently in Year 10 at GreenSpring School Lekki, is the first child of Charles and Amaka Igwe and has two siblings - David and Daniel. She is 14 years old.
THE FUNERAL DID NOT END
by Sylva Nze Ifedigbo
Published September 2012
ISBN: 978-978-916-614-5
SHORT STORY COLLECTION
20 punchy stories, adroitly written by a tempered writer who has successfully merged his penchant for social commentary with his capacity for observing that same society with a keen eye and a mind that understands perfectly well, how to negotiate the threshold where the profound meets the mundane.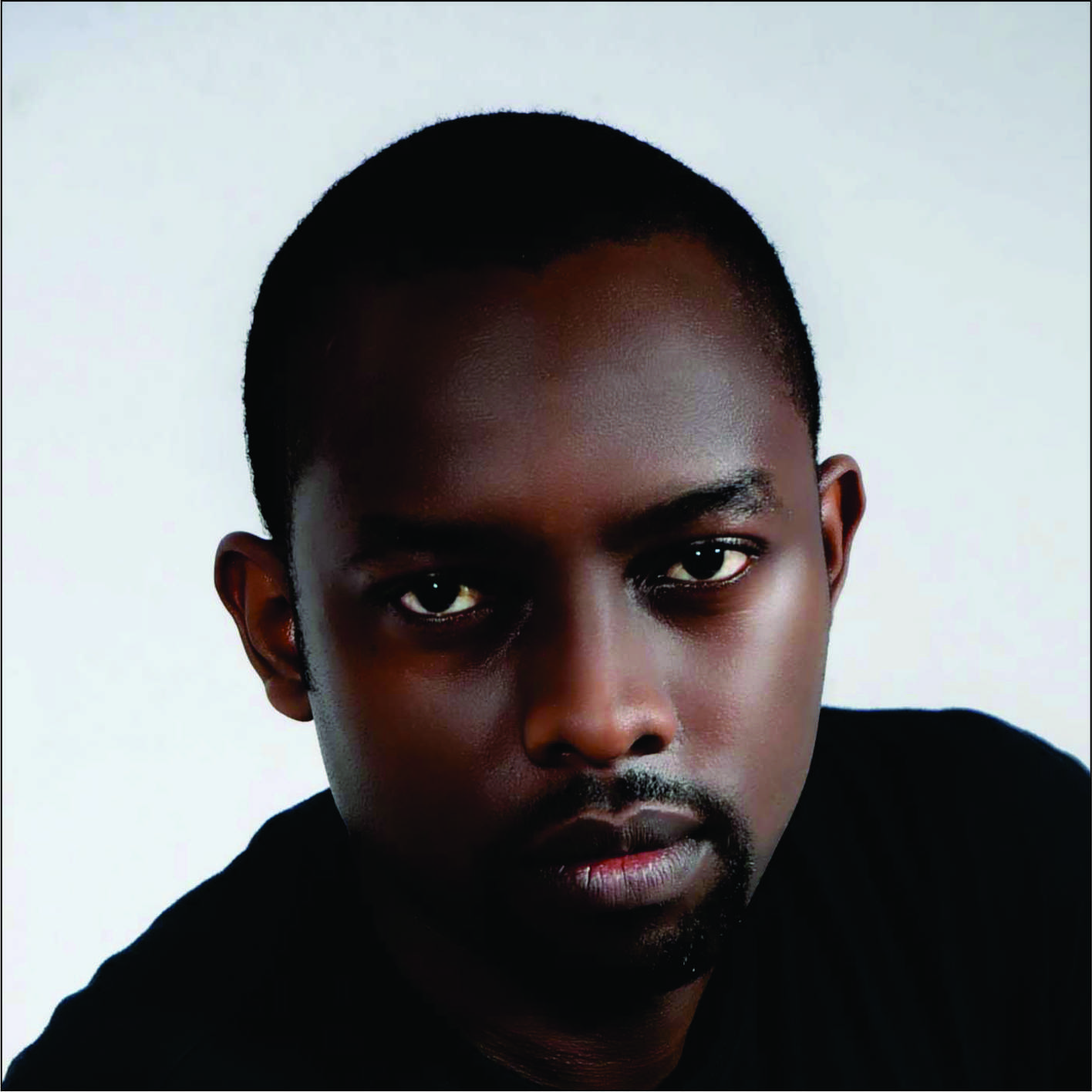 Trained as a Veterinary Doctor at University of Nigeria Nsukka, Sylva Nze Ifedigbo who now works in Coporate Communication, is an award winning fiction writer and essayist, he has written widely on Nigerian Socio-political issues both online and in the print media, with Next Newspaper and Daily Times having carried his by-line regularly. His novella- Whispering Aloud was published in 2008 by Spectrum Books Ibadan.
The Funeral Did Not End, his second published book, is published by DADA books.